The most asked question by people is will you be able to hook up with religious singles at a Christian café as compared to other dating apps? Well, let me tell you more about the Christian café. Christian café is a Christian dating site that was launched on the world wide web in the winter of 1999. The site is entirely Christian-owned and offers dating services strictly to Christian singles above the age of 18 and encourages a Christ-centered marriage.
It has around 500,000 loyal members in the US and abroad. In this population, 60% is made up of single women, and this is good news for all Christian singles since new members will have an easier path to finding someone to start a relationship with. This makes Christian Cafe the right dating site to make use of and is one of the best dating websites that are out there.
Christian Dating Sites
These are very helpful in meeting new people and can be very useful when it comes to making good friends as well. A few Christian dating sites are listed below:
1) Christian Singles
You can find Christian singles looking for love and friendship at this site and you have to have a membership to get in.
2) Christian Mingle
This is one of the most popular among the Christian dating sites that are out there and offers an easy way of finding someone to date.
3) The Dating Bible
This is a Christian dating site that has been around since 1999 and offers members a chance of meeting someone special through the use of its online chat feature.
How does The Match System Work?
To find your perfect match, you can conduct custom searches through photos and use username, location, gender, and age. Depending on your searches, you will be able to save up to five of them, which will message automatically if the profiles are compatible.
The messaging occurs daily or weekly when you see a coffee cup icon, which means that the profile is 100% compatible with one of the already saved searches. When there is a star icon, it's a new number. If you are interested in a certain profile, you can send a wink.
There is an option of a quick match, and this indicates a profile that you are compatible with in terms of your age, Christian faith, church involvement, location, and relationship goals. The site has a strict policy that only paid subscribers can be able to communicate.
Christian Cafe members have the privilege to see whether the message has been read. You will be pleased to know that the site offers free communication on weekends occasionally throughout the year. The much-detailed profiles have open-ended sections.
The site contains content that is inspirational and also free. These contents include prayers, testimonials, dating 101, and a blog. The forums at the Christian café produce thousands of meaningful and relevant discussions. You can also see individuals who have viewed your profile.
Christian café offers you to have a look at females online if you are a male, males for female users, males, and females in the same region, new members who are celebrating birthdays, and everyone who is online. You can also add profiles to your list of favorites.
How is the Membership Pricing and Ease of Use in Christian Café?
At Christian café, they offer a monthly subscription. The prices are arranged as follows:
Joining for 12-month costs $8.33
Joining for 6 months costs $13.33
Joining for only one-month costs $39.95
There is a special offer of a free 10-day trial.
Suppose you want to join and use the Christian café. Signing up takes about five minutes, and after that, you become an actual member. There are requirements to join the site, and you need to avail a functional email address and a birthdate.
The other requirement is to fill in your marital status, children, employment status, appearance, lifestyle, and faith. It's important to note that these sections are mandatory. While filling the marital status, the only options are (never married, divorced, and windowed)
There is additional information that you're supposed to fill in too. The information is called open-ended prompts, and there should be nine of them. I know you were probably wondering what these open-ended prompts mean?
An example is "Explain the type or the long term relationships you are looking for." These sections are optional but very relevant since they give the user the go-ahead to add personality to their profiles and exchange contact information for the right reasons.
Christian Cafe – The Online Dating Site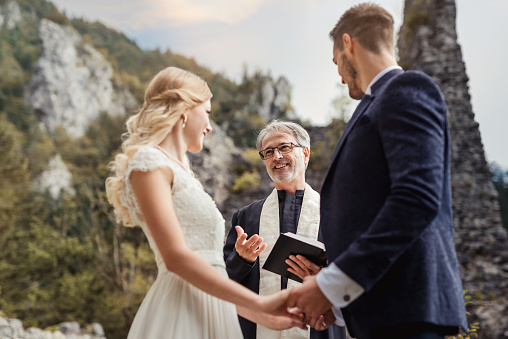 Christian Cafe is a user friendly site with a good success rate as compared to other sites like Christian mingle. If you are joining a Christian café, you can pick out a username that you will be using on the online dating site to add privacy and anonymity for you or anyone who is not comfortable enough to use their real name.
You automatically get a seven-day trial when you successfully join a Christian café. It means that you get to enjoy all the premium features provided for a subscriber. Adding at least one photo to your profile will earn you another three free days. The registration process is that simple.
Membership
Free Membership
If you're a free member, there is no need to sign up for a paid membership. That is when the free trial period is over.
This free membership by Christian café makes the members enjoy the online dating experience fully with the hope that they will find it awesome.
When you find this Christian dating site is good for you, you will have to pay for a subscription to continue enjoying the dating services. It only costs a few dollars for a month, so it also considers the member's pocket. The subscription range is from one month to 12 months.
Gift Membership
Christian café has a special feature that allows members to gift membership plans to other members. To gift another person, all you have to do is write the person's username that you want to pay for when checking out.
Membership in Christian Cafe offers only one installment; you don't have to worry since the site makes sure to offer you affordable prices that match the same amount of money you would use to attend or go out on a nice date.
Features Of The Site
Search Options
At Christian café, you have several useful search options. These search queries can bring your search result through photo, gender, age, or even location. If you have a specific match in your mind, the next option is to set up an automatic messaging plan.
Automatic Messaging Plan
The automatic messaging plan shows the other party that you're in that search you are interested in. The dating site also has features that are friendly and community-oriented. These amazing features make it very easy for you to form connections with a single man or woman with the same values and beliefs.
Safe Online Dating
This dating site ensures that you as a member have a safe online dating environment. It ensures no frauds and creepers on the site through the strict rules and thoroughly checking the details presented by a member.
Advanced Technology To Match
Christian café uses elegant technology to determine unlikeable characters and profiles that raise suspicion. It means that every member is legit, and there is a very high chance for every member to find their match.
You will be fascinated to know that Christian café makes the effort of checking all the activities taking place on the dating site. It ensures to keep every member safe. Other online dating sites do not consider the safety of their members first, but this is not the case in Christian cafés.
Strict Photo Guidelines
The technical team at Christian café usually checks all the photos and approves those that meet the required standard and quality of photos. The site also gives strict guidelines on photos.
The guidelines include:
The photo added to the site should not be blurry or small.
The photos uploaded must be from recent times, and your face should be seen clearly.
Your photos should not be inappropriate that they should not show any cleavage; you should not be in bikinis or shirtless, excessive skin shots are all a no no.
There should be no copyright materials.
If you have a problem regarding photos, the dating site offers help by answering any question you may have on what is appropriate or not and how the whole system of photo review works. If you have an issue, all you have to do is ask.
The team of this dating site has a policy of getting rid of profiles and photos that do not follow the presented rules and guidelines. As a member, you have the right to report other users creating problems on the site, and you can also block them.
At Christian café, the length of information you will find for any member of this dating site depends on what they are willing to give out. You can also know the last scene of the user and the last time you visited his or her profile.
It's important to note that you can sign in to a Christian café through an app or browser. If you decide to create an account through the Christian café mobile app, the browser will also start since you will be directed to the app's mobile website.
The Christian Café App
Most people interested in online dating are looking for something to use on their mobile phones. Christian café, therefore, has an app that is available for use by both Android and iOS users.
The Christian café app for iOS users
For those of you who want to use the Christian café and have an iPhone or an Apple device, the requirements are that you should have an iOS of 0.8 or a later one and a free space of 9.6MB. The app can also be available for Mac users.
If you're a mac user, the requirements to download the Christian café app are that you should have a macOS 11.0 or later that. In some reviews, the Christian café iOS app has a rating of 2.2 out of 5.
The Christian café app for Android users
The Christian café app is available for download for android users in the Google play store. According to statistics, the app has been downloaded by more than 50,000 devices. If you look forward to joining Christian Cafe, the requirements are simple.
You will need a device with an Android version of 4.1 and above and a free space of 22MB. The app for Android has a rating of 3.3 out of 5, people seem to enjoy using the app, but that is their own opinion. Get the app and rate it yourself.
Christian café Special Features
Forum
These are meaningful discussions that every member is entitled to participate in. This feature allows Christian singles to interact through fruitful discussions.
Prayer
It is a feature that enables the members of Christian Cafe to post prayers that they want to share with the whole group. The prayer that has been posted is available to read for every member.
Read Receipts
It is crucial to know whether the message you sent has been delivered; this feature is available. It lets us show you that the message you sent has been received and read.
Who has Viewed your Profiles?
This feature provides you with a list of the members who have shown interest by viewing your profile.
Blog
As the name suggests, this is a blog found on this dating site that publishes Christian-based articles and touches on dating.
Gift Membership.
It is a very special feature where a page on the dating website allows you to gift another member a premium membership by buying for them. The steps are really simple. All you have to do is type the username and proceed with paying.
Dating 101
It is a page specially made by this dating site to offer pieces of advice on dating with other members.
Testimonials
It is a page designed for people to share their testimonies on how they were able to find love at a Christian café are published.
What are The Pros and Cons of Christian café
Pros Of Christian Cafe
While using this dating website, it's very easy to filter your searches to interact with interesting people with the same mind.
The site's design and branding provide ease while navigating through the options.
The website has a feature that allows you to block members bullying you effortlessly. It gives the freedom and peace you need while using the site.
As you have seen in the previous content, the site's members can make use of the online dating services using iPhones and others who use Android versions. It means this site gives flexibility to its Christian members.
The Christian café also gives dating tips and advice to its members. It is an added advantage to the single Christians who intend to find a compatible partner who has joined the site.
According to the statistics conducted, about 25,000 legally married couples have greatly benefitted from the services offered by the Christian café website.
Joining Christian café is very affordable. The price of the subscription to this site takes into consideration every person. Hence it offers a free trial and a premium membership as well.
Christian café is totally Christian owned. It implies that the site is serious with its agendas.
When you join Christian café, you're offered a free subscription which is a seven-day trial period; there is also an additional three days when you upload a photo.
At Christian café, there is a large targeted user base of single Christian persons who are active participants on the site.
The site also automatically gets rid of any inactive dating profile for more than a few months.
Cons Of Christian Cafe
Some of the features in the Christian café are already outdated. These facilities include prayer and forum features.
The user base at Christian base it's not that very big.
The profiles on this dating site can be lengthy and very hard to read.
How is The Christian Café Customer Support?
Every great site should have good customer service to help every member with any problem they are likely to encounter. At Christian café, customer support is not accessible as everyone would have expected. This is a huge drawback because in cases of reporting an abusive user you wont be able to make use of a fitting service.
Truly the customer service is inadequate for a site of this caliber. There are very few email addresses available to offer feedback on the presented problems. Surprisingly there is nothing such as phone support or live chat.
In online dating, we would like to see more phone and email customer support in a standard industry offering the services such as the Christian café. Luckily for you, as a member of this site, many functions are self-explanatory.
It means that in a Christian café, there is no need for many customer care services required, but it's nice for members to know that it's still there. Christian café does not have any active social media accounts that a member can use if you want to communicate with someone as quickly as possible.
If you have some questions about your account service, you can get help by looking for the account assistance section that gives you the feedback you need. You can find the section by clicking on the contact at the top of the page.
The account assistant offers feedback on the popular questions and customer service. To be able to contact support, you are supposed to fill in a contact form. After filling out the form, you are given access to inquiring about your problem.
Conclusion
Christian café is one of the best Christian dating sites dedicated to standing for Christian values in the best manner. It is one among the most popular religious dating sites that exist. If you are serious about finding a Christian partner through a Christian site, consider signing up with a Christian café and start chatting immediately. Maybe you will find someone compatible quickly as compared to other dating sites. It's just a matter of personal preference.
Many people say that the Christian dating community online is not effective since, most of the time, you are not able to monitor your partner. Before deciding to date online and use any of these online dating sites, way all your options carefully; if you're ready, try online dating to get the experience yourself. Get started with Christian café and enjoy exclusive offers.
Your mobile browser will automatically start when you create an account with Christian Cafe's mobile app. The app is only available for users of iOS and is scheduled to launch for Android next year. These added advantages make Christian Cafe one of the best dating sites.
These dating apps do not have forum or prayer features. Instead, they only have message and search filters. On the home page, you will be presented with a Christian Cafe membership offer if you are a free member. So take a few minutes and check out the site for yourself.